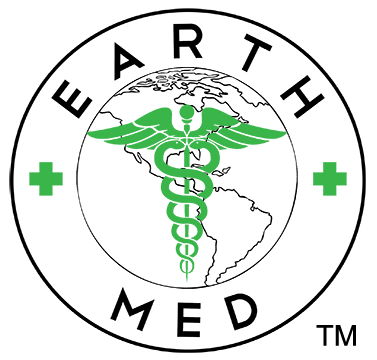 Are you at least 21 years of age or hold a valid medical marijuana card?
Save money with our new and improved marijuana rewards program! Every dollar you spend, before taxes, gets you closer to a cash reward to spend on a future EarthMed visit. Every time our medical marijuana patients spend $600 before taxes, they'll earn $30 off their next purchase. Our recreational marijuana customers can earn $25 off for every $1,000 spent.
Sign up below and opt in to receive occasional text notifications and emails with exclusive deals and special promotions. When you're in one of our dispensaries, let your budtender know you're a rewards member before checking out so you can accumulate points. Come visit EarthMed's Addison and Rosemont dispensaries to start collecting points today!
Get Rewards
Hours
Sun: {{ locations[0].hours_recreational.Sunday }}
Mon: {{ locations[0].hours_recreational.Monday }}
Tue: {{ locations[0].hours_recreational.Tuesday }}
Wed: {{ locations[0].hours_recreational.Wednesday }}
Thu: {{ locations[0].hours_recreational.Thursday }}
Fri: {{ locations[0].hours_recreational.Friday }}
Sat: {{ locations[0].hours_recreational.Saturday }}
Hours
Sun: {{ locations[1].hours_recreational.Sunday }}
Mon: {{ locations[1].hours_recreational.Monday }}
Tue: {{ locations[1].hours_recreational.Tuesday }}
Wed: {{ locations[1].hours_recreational.Wednesday }}
Thu: {{ locations[1].hours_recreational.Thursday }}
Fri: {{ locations[1].hours_recreational.Friday }}
Sat: {{ locations[1].hours_recreational.Saturday }}