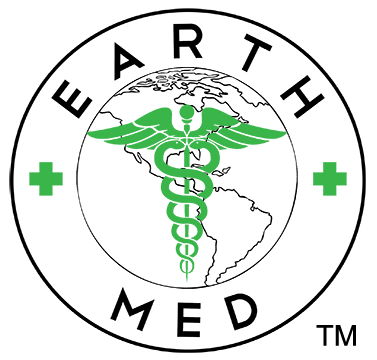 Are you at least 21 years of age or hold a valid medical marijuana card?
EarthMed is dedicated to providing the highest quality cannabis to our customers. There are several different ways to take medical cannabis available.
Flowers - The flowering buds from Indica, Sativa, and Hybrid Cannabis strains.

Concentrates / Extracts - Created in laboratories, there are several resins and butters available in pure compound form.

Edibles / Oral - Patients can take Cannabis orally from tablets that are created in a laboratory.
Hours
Sun: {{ locations[0].hours_recreational.Sunday }}
Mon: {{ locations[0].hours_recreational.Monday }}
Tue: {{ locations[0].hours_recreational.Tuesday }}
Wed: {{ locations[0].hours_recreational.Wednesday }}
Thu: {{ locations[0].hours_recreational.Thursday }}
Fri: {{ locations[0].hours_recreational.Friday }}
Sat: {{ locations[0].hours_recreational.Saturday }}
Hours
Sun: {{ locations[1].hours_recreational.Sunday }}
Mon: {{ locations[1].hours_recreational.Monday }}
Tue: {{ locations[1].hours_recreational.Tuesday }}
Wed: {{ locations[1].hours_recreational.Wednesday }}
Thu: {{ locations[1].hours_recreational.Thursday }}
Fri: {{ locations[1].hours_recreational.Friday }}
Sat: {{ locations[1].hours_recreational.Saturday }}